Showing the single result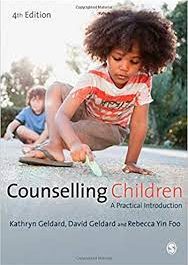 KSh

3,100.00
This fully revised fourth edition includes a new chapter on Ethical Considerations; a new chapter covering Historical Background and Contemporary Ideas, helping you understand and demonstrate the evidence base for your practice; and lots more case studies to help you develop appropriate techniques across different settings and at different stages of your practice.
The book is invaluable in the practical skills training of counsellors, psychologists, social workers, occupational therapists, nurses, teachers, and other professionals who work with children.
Dr Kathryn Geldard is adjunct senior lecturer at the University of the Sunshine Coast, Australia.
David Geldard has an international reputation as a psychologist and trainer of counsellors. He is noted for his work in counselling children and their families.